It is a multi-layered and multifaceted, deeply touching and liberating therapeutic dance practice. Following the music sounds and instruments, with the guidance of the voice, we'll use the physical body movement and it's motility freeing the flow of motion. With the help of emotional release techniques, holistic essential oils from "Young Living", we will be able to bring more self-awareness to our lives and deepen the understanding. As well - transform and let go, soothen and relax, enjoy and awaken the highest potential.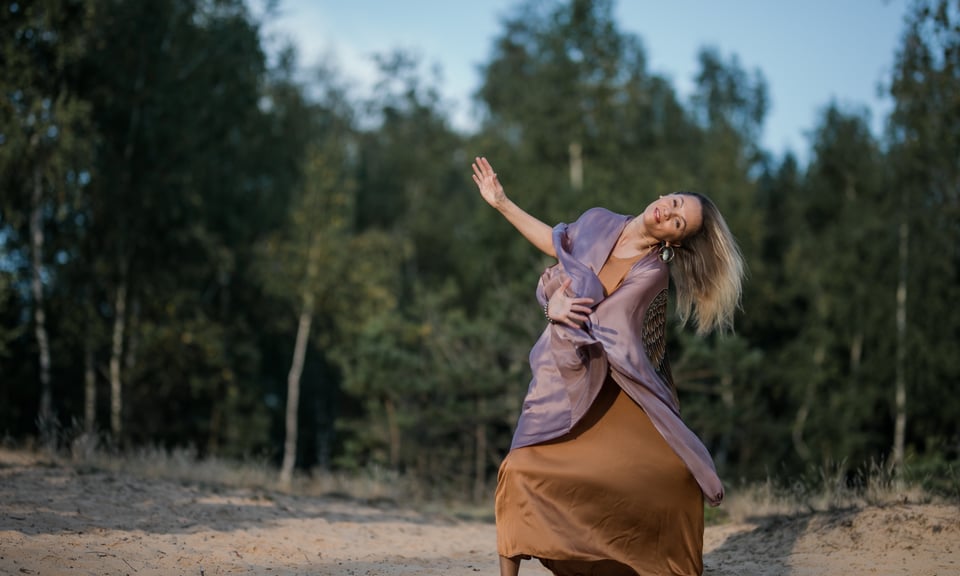 These dance and movement practices encompass the manoeuvrable, organic, distinctive movement of the physical body by expressing its natural state, touching on essential themes, and opening up the true potential for self-expression and inner authenticity, developing both the physical body (through active, passive and ecstatic movement, endurance and flexibility). As so the emotional body (through techniques of emotional release, integration) and the mental body (neutralisation of self-depleting identities, calming the mind, clarity), as so the spiritual body (through meditation, gratitude practices, deep relaxation with the live music) in the wholeness of integrality.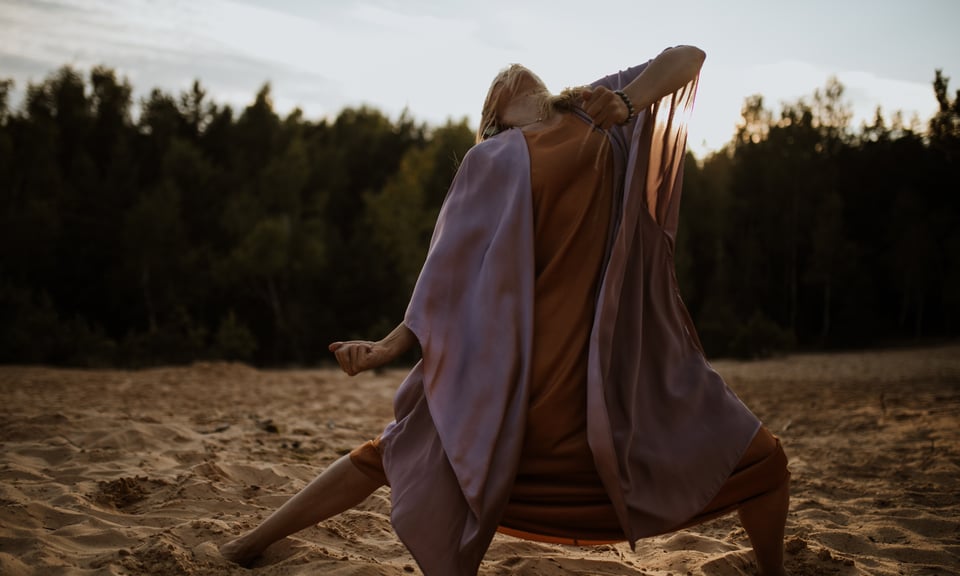 The physical body, with your own permission and as the observer, intuitively undertakes the dance - flows into the movement journey, during which a multicoloured and most natural - conscious language of the body movement is expressed. And the dance of Your Heart is born in it... from within you and your sensuality.
And you, as a painter, rhythmically paint through the dance...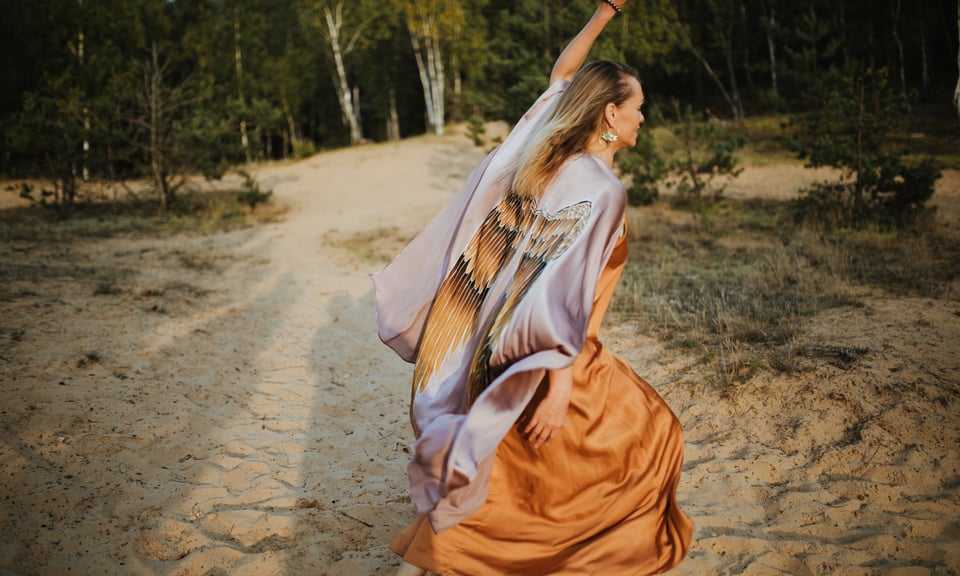 In a state of trust and devotion, in the flow of dance, the body is intellectually capable to stimulate alchemical processes in us, leading to multifaceted self-experience, releasing various stagnations within, restoring inner strength and balance, transforming, what is no longer necessary. From alchemy to ecstatic freedom and true self-awareness.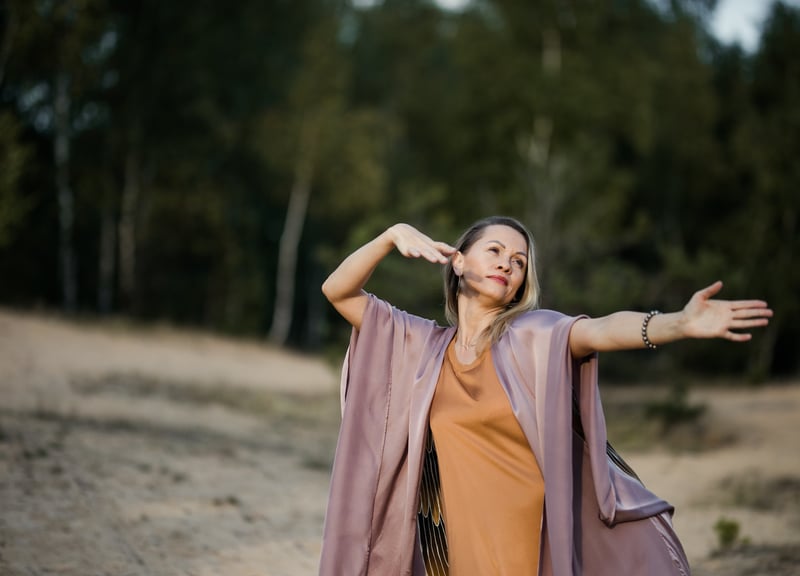 For people of any gender, who feel or love to dance and various directions of physical movement. As well, those who value change, growth, discovery and the deeper aspect of Self-knowledge.
ESSENTIAL DANCE THERAPY (group)
1 month / 8 sessions / 12 hours price - 150 euros
1 time / 1 session / 1,5 hour price - 25 euros
To find out more, to sign up for a group or a private dance session, or an essential dance course, or to book any dance event...